Veterans
Our vetted charities.
Inspire, equip, and connect veterans through their journey of entrepreneurship.
25% of transitioning service members want to start a business. We're here for them!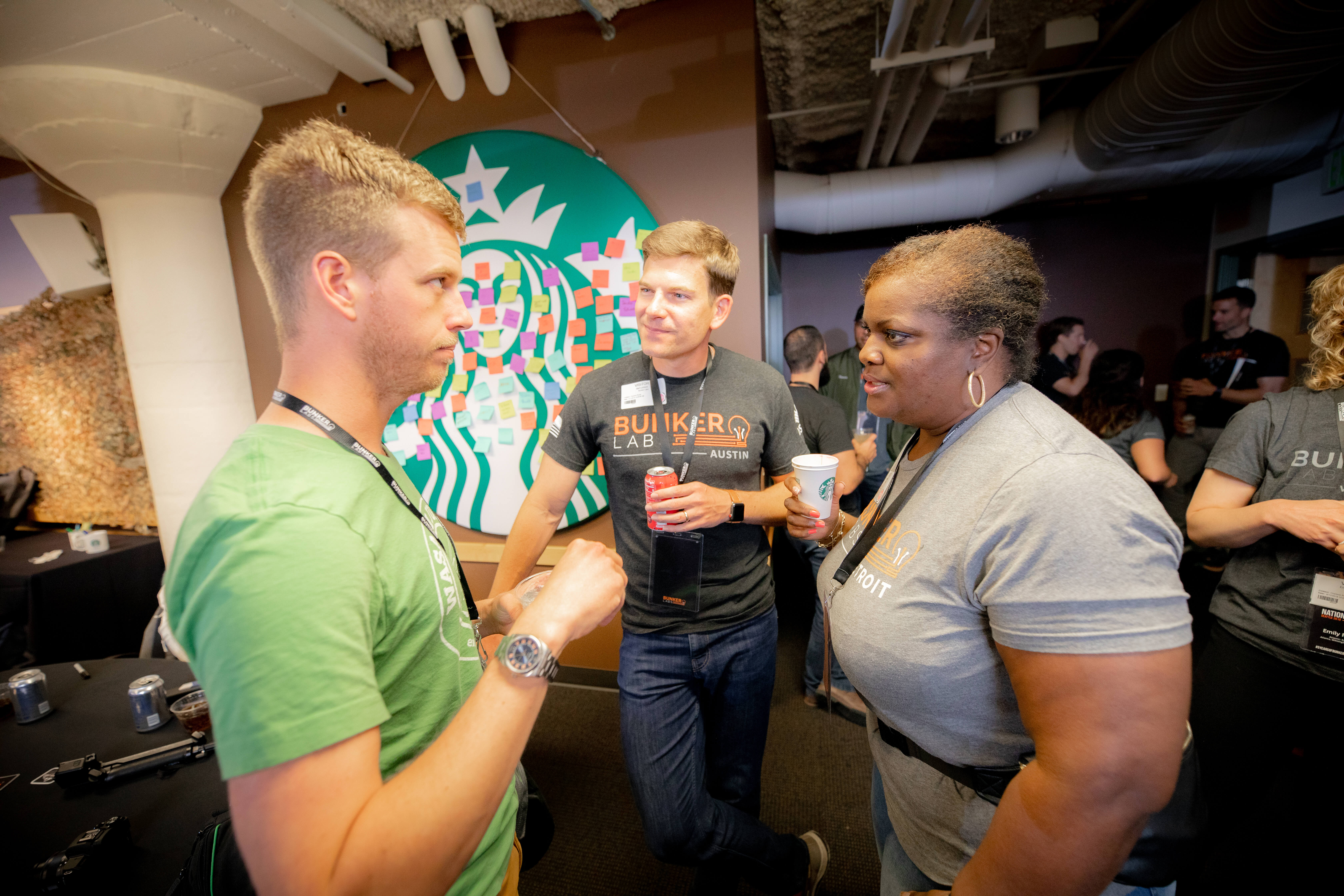 INSPIRE. EQUIP. CONNECT.
Bunker Labs provides education, resources, and networks for military veteran and spouse entrepreneurs through a set of programs and services that support them regardless of the stage or industry of their business across 27 cities nationwide.
Developing the next generation of American leaders.
PTF has raised over $15M in academic support for over 525 Tillman Scholars nationwide.
Our vision at the Pat Tillman Foundation is to help develop the next generation of American public and private sector leaders committed to an idea or cause.
We have built the leading fellowship program for military veterans and spouses, accepting less than 5% of applicants based exclusively on merit and potential for impact. Through academic scholarships, a national network and professional development opportunities, Tillman Scholars are empowered to make an impact.
Serving wounded heroes and their families.
Since 2004, OFR has put 95% of donations ($8.5M+) towards serving 19,000 Wounded Heroes.
We the People, the beneficiaries of their sacrifices, can never repay those Warriors who have been wounded in defense of our country.
But we can honor them. By striving every day to provide the support these Heroes need to return to active duty, or transition back into civilian life. OFR supports our Nation's Active Duty Service Members, Disabled Veterans and their families with emergency financial aid. "My family and I can't thank OFR enough for their generous help during a hard time for us. It was a huge help during a trying time and OFR acted fast and was understanding, compassionate and everything we needed. Cannot say Thank you enough." – J.O. "When you are facing the fact you may have no place to live, it brings a dark cloud over every aspect of your life. I never thought my service so many years ago would still be honored by organizations like yours. Thank You." – B.P.
Disasters are our business. Veterans are our passion.
66 COVID-19 response operations completed or underway across the U.S; 43 more in the planning stage.
Team Rubicon serves communities by mobilizing veterans to continue their service, leveraging their skills and experience to help people prepare, respond, and recover from disasters and humanitarian crises.
Team Rubicon is leading operations across the country to maintain vital community lifelines to food, water, and shelter, health and medical resources, and essential government services. TR's Greyshirts have also completed over 1,000 acts of service on a community level as part of their Neighbor Helping Neighbors initiative. (Charity Navigator's highest 4-star rating and GuideStar's highest Platinum seal of transparency)
Join Our Community of Pledgers.
#MakeThePledge 2 Veterans below.