COVID-19 Relief
Our vetted charities.
America's nationwide network of food banks.
COVID-19 is now in all 50 states, but so is Feeding America.
The Feeding America network is the largest hunger-relief organization in the United States including in disasters and national emergencies.
The local food banks in their network are responding to COVID-19 by doing what they do best--feeding people in need. They are deploying new distributions--many of which are drive-through and outdoor--to maximize social distancing; supplying emergency food boxes to people on the front lines; and working with school districts to offer grab-and-go meals for children and families to help fill the gap while schools are closed.

(Charity Navigator's highest 4-star rating)
Disasters are our business. Veterans are our passion.
Team Rubicon is monitoring the Southern California wildfires and in the process of planning a potential response.
Team Rubicon serves communities by mobilizing veterans to continue their service, leveraging their skills and experience to help people prepare, respond, and recover from disasters and humanitarian crises.
The fires have grown to well over 65,000 acres. Several areas are under mandatory evacuation orders and over 150 structures have been destroyed. Team Rubicon is in currently monitoring the situation and in the preliminary stages of planning a response.
Who will feed the kids when schools are closed?
As little as $4 provides a Blessings bag of food to a child facing food insecurity now and when kids return to school.
Because of our programs' community-focused nature, we are uniquely positioned to effectively respond to crises on behalf of our kids.
We mobilize communities, individuals, and resources to provide food on the weekend to kids who might otherwise go hungry. Because of this mission, we have witnessed the power of communities when they come together toward a common goal. We have responded by giving kids more food, creating drive-through pick-up locations, and more. Because of this experience, we are confident our country will find the strength to weather this storm together.

(Charity Navigator's highest 4-star rating and GuideStar's highest Platinum seal of transparency)
Building a healthy America, one patient at a time.
Serving 1,400 clinics, 110,000 volunteers, and 2M+ uninsured patients.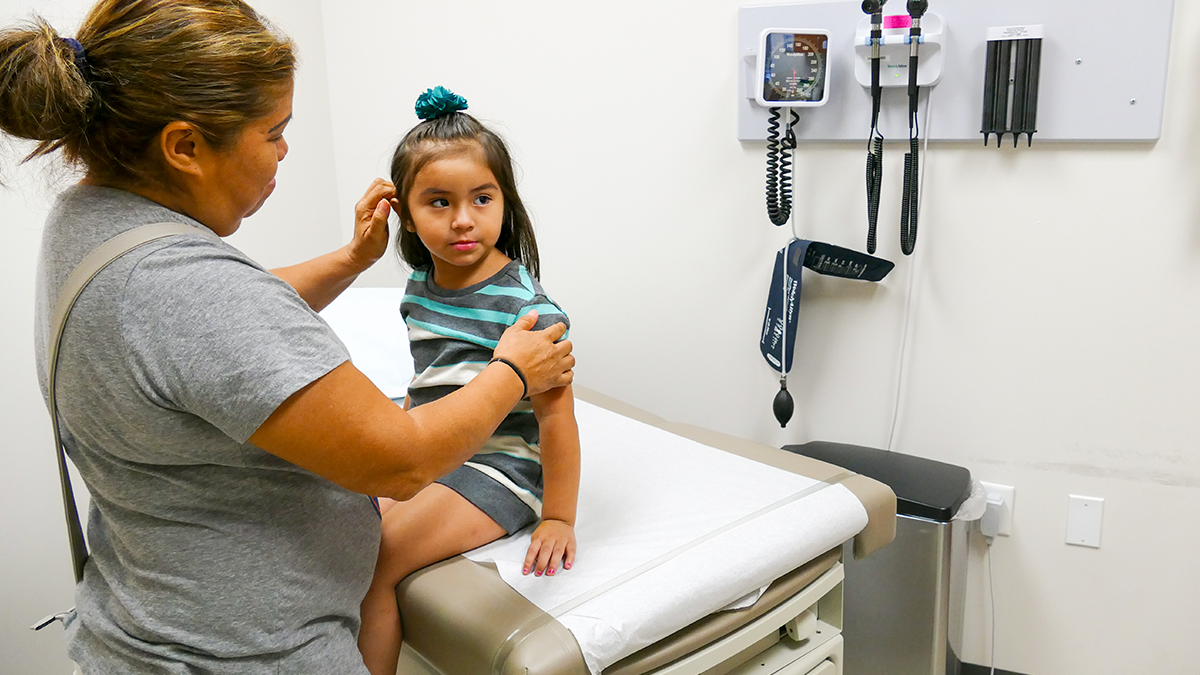 Free and Charitable Clinics throughout the U.S. are at the frontlines of community healthcare needs and concerns.
COVID-19 The Coronavirus Disease (COVID-19) has shed a bright light on the shortcomings of the United States health care system. NAFC's 1,400 Clinics and 110,000 volunteers are working to care for 2 million patients, mostly uninsured with nowhere else to turn. NAFC is also working to rapidly expand telehealth, testing and equipment, access to medication, and providing operational and technical assistance to their member clinics in the most vulnerable locations.

(GuideStar's highest Platinum seal of transparency)
Together our impact is greater.
The world-class science of the CDC combined with speed and flexibility.
The CDC Foundation helps CDC do more, faster by forging partnerships between CDC and others to fight threats to health and safety.
The CDC Foundation is working closely with CDC to provide immediate support to address critical needs on the ground where government support is not available or available rapidly enough to meet the need. These include additional support for state and local health departments, support for the global response, logistics, communications, data management, personal protective equipment, critical response supplies and more.

(Charity Navigator's highest 4-star rating)
Emergency cash for workers most harmed by COVID-19.
100% of donations go to workers who have lost their income and don't qualify for employer-based benefits.
The Workers Fund is a rapid response to the COVID-19 pandemic by The Workers Lab.
Workers are experiencing devastating loss of income due to the ongoing pandemic--and those without access to employer-based benefits are especially vulnerable. The crisis has exposed the cracks in our social safety net and workers who have lost their jobs need money, fast. This rapid response fund will provide our workers with emergency relief in the midst of this crisis; eligible applicants will receive up to $1,000 in cash within 24-48 hours.
Join Our Community of Pledgers.
#MakeThePledge 2 COVID-19 Relief below.