LGBTQ+
Our vetted charities.
Ensuring that LGBT Seniors age with respect and dignity.
SAGE is the country's oldest and largest organization dedicated to improving the lives of LGBT seniors.
SAGE is a movement of loving, caring activists who work to ensure that LGBT seniors age with respect and dignity.
Since its founding, SAGE has pioneered programs and services for seniors in the LGBT community. SAGE provides technical assistance and training to expand opportunities for LGBT elders across the country, and provides a national voice on LGBT aging issues. Through five NYC centers and a national network of affiliates, SAGE provides supportive services and consumer resources, advocates for public policy changes, and trains providers and support organizations on aging issues specifically relating to the LGBT community.
A civil rights organization dedicated to empowering Black lesbian, gay, bisexual, and transgender people.
America's leading national Black LGBTQ/SGL civil rights organization focused on advancing federal public policies that work for our community.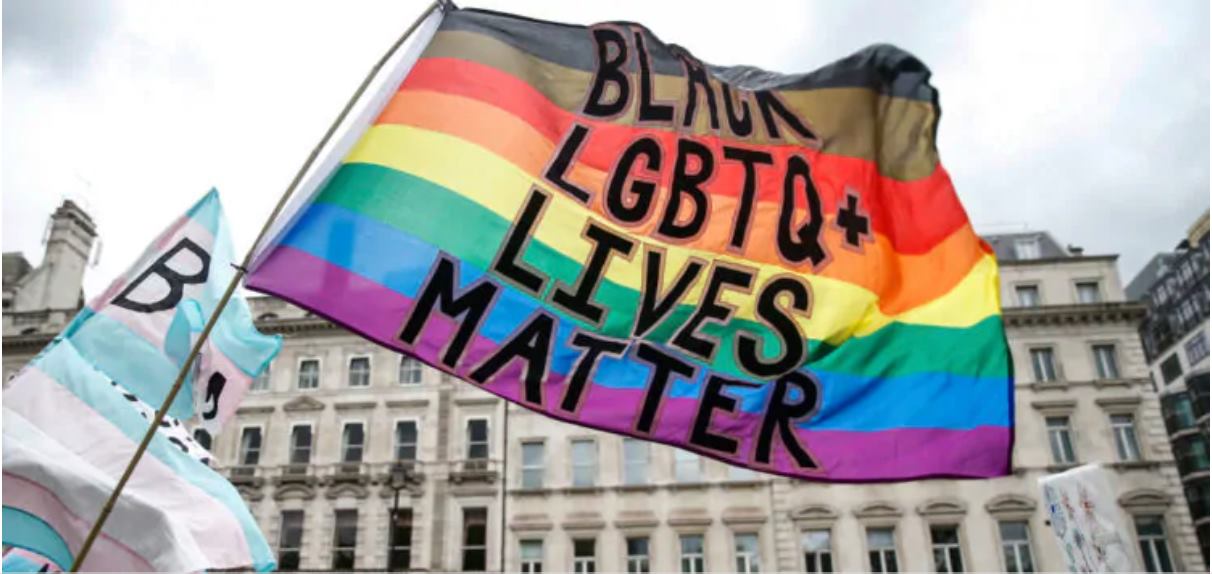 Our north star is a world devoid of racism, homophobia, transphobia, biphobia, and any other barriers that restrict access to opportunity for Black LGBTQ/SGL people, communities, and families.
NBJC has accepted the charge to lead Black families in strengthening the bonds and bridging the gaps between the movements for racial justice and LGBTQ/SGL equality. The unique challenges and needs of the African American LGBTQ/SGL community are often relegated to the sidelines. NBJC envisions a world where all people are fully empowered to participate safely, openly and honestly in family, faith and community, regardless of race, class, gender identify or sexual orientation.
Fighting discrimination and achieving equality for transgender people.
Since 2003, TLDEF has been fighting discrimination through public education, test-case litigation, direct legal services, and public policy.
TLDEF is fighting to end discrimination and achieve equality for transgender people, particularly those in the most vulnerable communities.
The organization works to advance justice and equity for transgender and non-binary people across the country. Legal Program includes: 1) the Name Change Project, which provides free legal name changes to low-income transgender and nonbinary people; 2) impact litigation, through which we seek to effect systemic legal and policy change; and 3) the recently-launched Trans Health Project, which aims to eliminate transgender health insurance exclusions. Public Education Program provides a range of training for members of the trans community, attorney partners and other supporters who are interested joining the movement for transgender justice and equity.
PFLAG is the first and largest organization for LGBTQ+ people, their parents and families, and allies.
PFLAG will work to build communities that value transgender and gender-expansive people, and to reduce societal barriers that lead to harm, poverty and, too often, death.
Founded in 1973 with the simple act of a mother openly and courageously supporting her gay son, PFLAG is the first and largest organization for lesbian, gay, bisexual, transgender, and queer (LGBTQ+) people, their parents and families, and allies.
With over 400 chapters and nearly 250,000 members and supporters crossing multiple generations of families in major urban centers, small cities, and rural areas across America, PFLAG is committed to creating a world where diversity is celebrated and all people are respected, valued, and affirmed.
Saving Young LGBTQ Lives.
In FY 2020, The Trevor Project directly served over 150,000 crisis contacts -- calls/chats/texts -- from LGBTQ youth who reached out for support.
The Trevor Project is the leading national organization providing crisis intervention and suicide prevention services to lesbian, gay, bisexual, transgender, queer and questioning (LGBTQ) young people under the age of 25.
Founded in 1998, The Trevor Project provides powerful suicide prevention and crisis intervention programs for LGBTQ youth. The organization works to save lives by giving free and confidential access to trained crisis counselors on platforms where young people spend their time. These services and programs include TrevorLifeline, the nation's only 24/7 crisis and suicide prevention lifeline for LGBTQ youth (1.866.488.7386). TrevorText, which connects LGBTQ youth to a trained counselor (Text "START" to 678-678. Standard text messaging rates apply). TrevorChat, an instant messaging service providing live help by trained volunteers (TheTrevorProject.org/Help). TrevorSpace, the world's largest safe space social networking site for LGBTQ youth (TrevorSpace.org). Soon-to-come are integrations with social media platforms. The Trevor Project also funds research on LGBTQ suicidology, supports advocacy to protect LGBTQ rights, and educates adults who interact with youth on LGBTQ competent suicide prevention, risk detection and response.
Join Our Community of Pledgers.
#MakeThePledge 2 LGBTQ+ below.