Full Service Workplace Giving & Volunteering
Percent Pledge creates customized giving programs enabling companies of any size to authentically engage with their workforce and improve employer brand.
PASSION ASSESSMENT
We send your team a proprietary assessment to learn which causes and charities they care about most.
VOLUNTEER CONCIERGE
We curate local volunteer events, connecting your team to each other and their community.
PLEDGE PORTAL
We build a custom giving platform, enabling each employee to easily support the causes he/she/they cares about most.
PLEDGE REPORTS
We deliver each employee and the company personalized impact reports with real-time giving stats and impact stories.[OUR SECRET SAUCE]
Your lowest-lift, highest-impact program.
What You Get
Dedicated team of experts

Holistic data on employees' philanthropic identities

Custom giving platform

Curated volunteer program

Personalized impact reports
What Will Improve
Your company culture

Your employee engagement

Your employee happiness and retention

Your employer brand

The communities you serve

0l>
How our proprietary giving platform works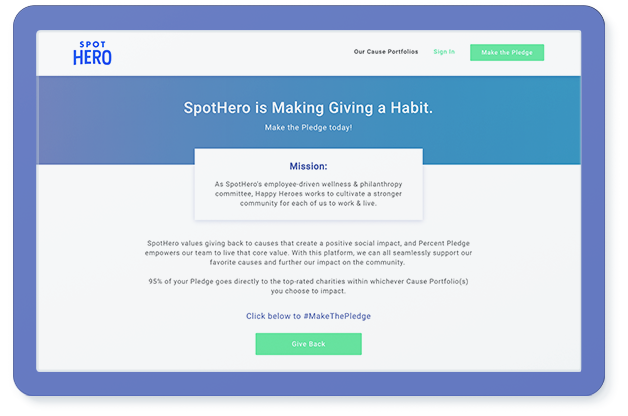 Employees arrive at your central giving hub.
From your company-branded platform, it takes employees just 3 minutes to sign up or #MakeThePledge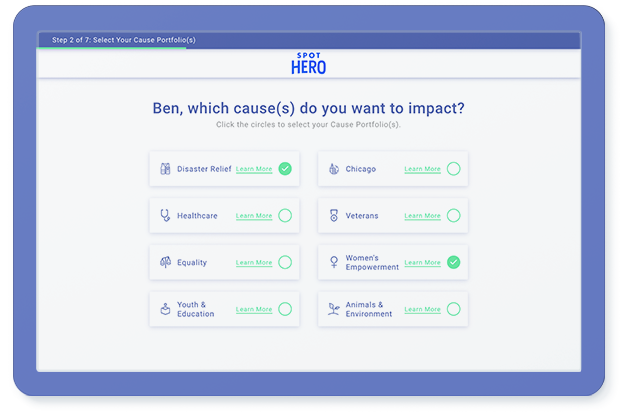 Employees pledge support to the causes of their choice.
They can support what matters to them, selecting our pre-vetted Cause Portfolios or creating their own.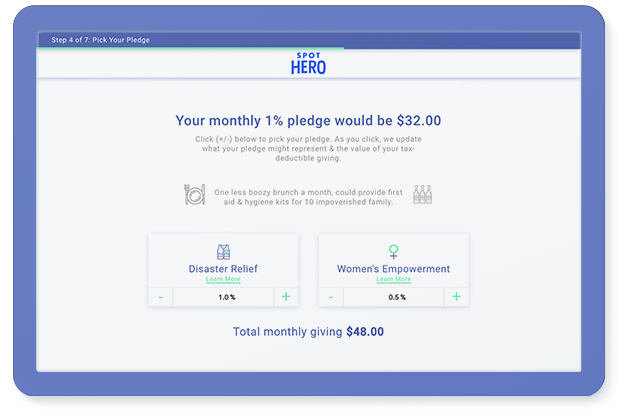 Employees decide their monthly Pledge amount.
And if your company offers any of our pledge matching variations, it shows that you support their efforts, too.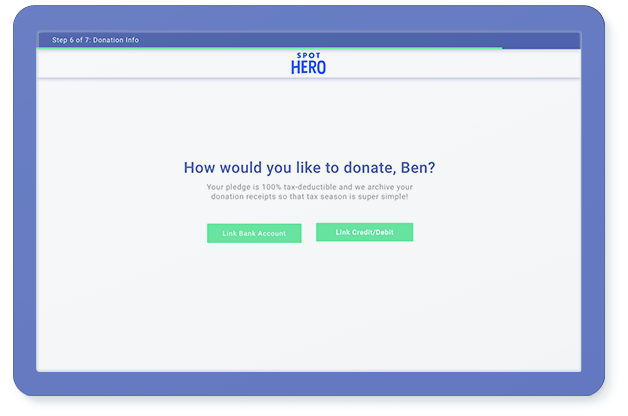 Employees sync up their bank or card info.
No need to onboard through payroll or manage the monthly donations. Our quick, secure payment method is beneficial for all parties.
That's it! We take care of the rest.
We automate their monthly giving, track their impact as part of the team, and deliver them bi-weekly Pledge Reports with stories on the difference they're making!
What company partners & employee pledgers are saying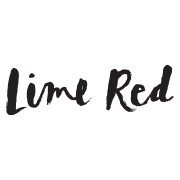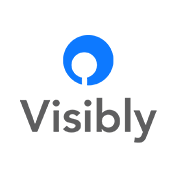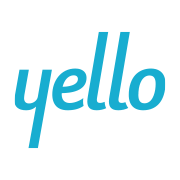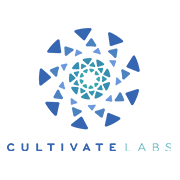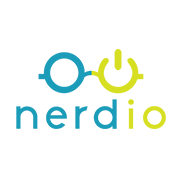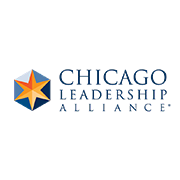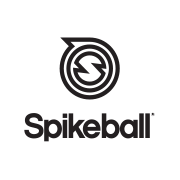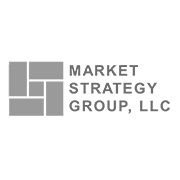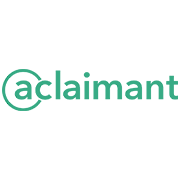 Data on today's talent
In case you need more convincing, you should know that today's talent cares about giving.
Attract

of millenials won't take a job from a company that doesn't have strong CSR practices*
Engage

of millenials want their company to help them identify ways to get more involved in their communities*
Retain

of millenials say their job is more fulfilling when given opportunities to positively impact social issues*
*Cone Millennial Engagement Study
Interested in helping your people support their favorite causes and serve their local communities?