What is charity vetting?
We want all our customers to support charities with trust and confidence, so we evaluate charities based on a variety of vetting criteria. To thoroughly assess a nonprofit, we examine evidence-based ratings, transparency, engagement in minority communities, diversity, equity and inclusion, and more.
How will your
company

benefit

from our charity evaluation?
Your challenges:
Finding reputable nonprofit partners that align with your company and best serve your communities is very time-consuming.

Huge time commitment to vet the effectiveness of a nonprofit's work and verify their mission aligns with your company's mission.

You're not sure who to speak to at charities nor what questions to ask them when vetting on your own.

Employees care about a highly diverse array of causes and you have no way to ensure everyone's voice is heard.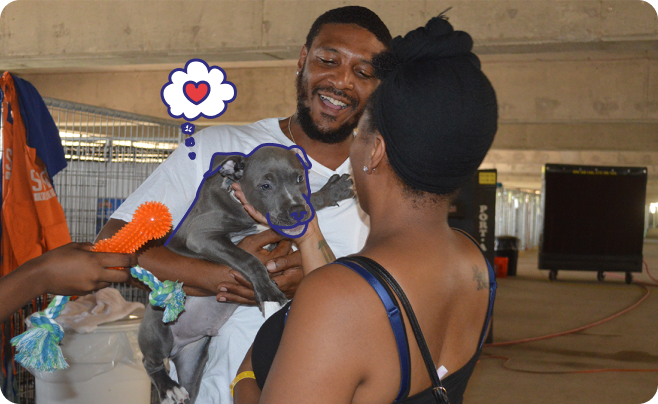 Our solutions:
Our social impact experts spend their days vetting new charities so that you can spend your days focused on your main job.

We match your company with top-rated nonprofit partners that align with your values, culture, and existing commitments.

We do all the heavy lifting for you, saving you time and energy.

Our searchable database of more than 1.5 million verified charities empowers employees with choice.
Our charity
evaluation process
Percent Pledge evaluates all nonprofit partners across a wide range of carefully considered vetting criteria, such as the following:
Top-tier ratings from evidence-based charity evaluations, such as GuideStar, GiveWell, and Charity Navigator.
Diverse leadership that is representative of the communities served.
Transparent financials when reviewed by our partner, The Giving Back Fund, whose team carries 200+ years of expertise.
A unique and innovative approach to solve long-standing issues, often through technology, model, systems, and or partnerships.
Clear and consistent impact transparency of positive, intended outcomes.
Bonus: customer-specific criteria, such as alignment with Diversity, Equity, and Inclusion commitments.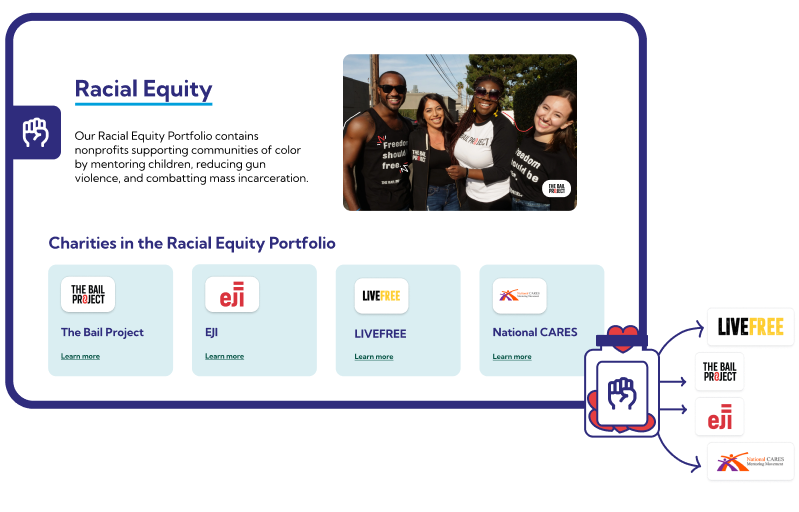 What is a
Cause
Portfolio?
Cause Portfolios allow your employees to give to multiple charities at once, simplifying the giving experience and diversifying impact. Employees and companies can support pre-vetted Cause Portfolios on our platform, and/or compose their own.
Donations are evenly distributed to each vetted charity in the Portfolio, maximizing the impact of your employees and company in an easy and accessible way. Donating this way also unlocks personal impact reports, including impact stories from the supported charities!
How will this help your company make an impact?
Saves you and your employees time.
Maximizes your collective impact.
Delivers continuous transparency.
Employees support vetted charities in the areas they care about most.
What our customers say